From Invitations to Gifting
Assisting couples and families in wedding designs and gifting is also a wedding planner's job. Shree Vinayak Events & Hospitality expert team of wedding designers produce color schemes and design boards and search for the perfect accessories. If necessary, decorate the venue with hanging decorations, scattering petals, tying ribbons, and putting all the finishing touches in one place.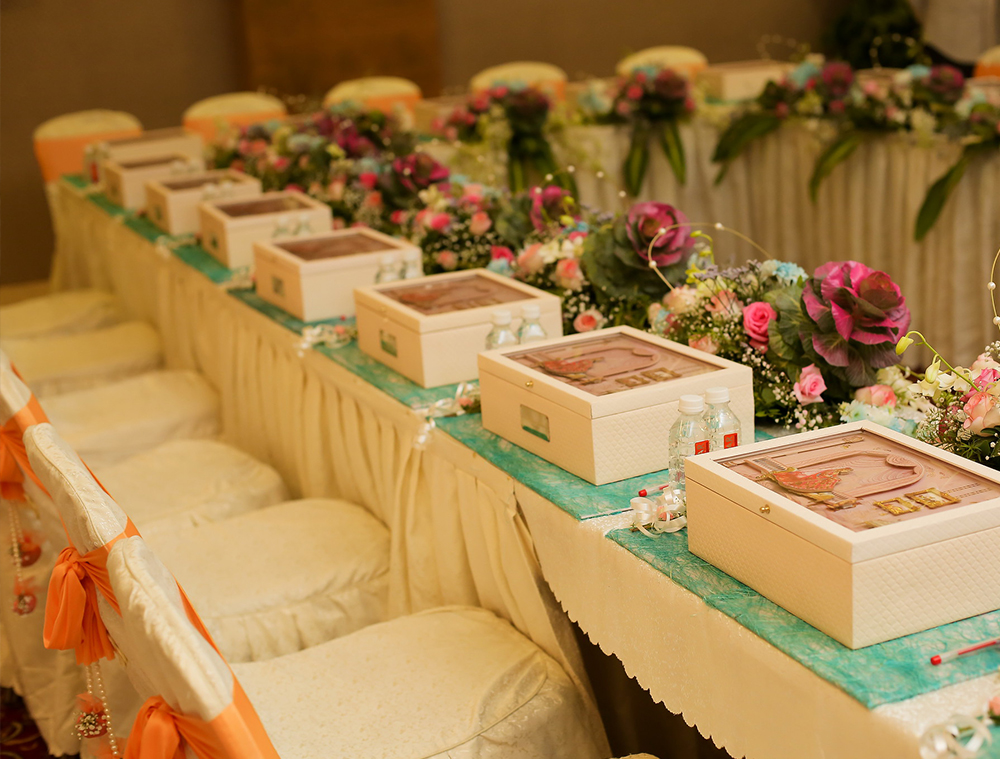 With us, you get bespoke gifting solutions for a wedding. For a wedding return gift, a team of merchandise planners brainstorms multiple thematic favors. We also provide wedding gift ideas for your utmost convenience of saving time and energy while keeping your preferences in mind. Sometimes it is too tricky and a time-consuming task to select the things which best fit your requirements. But our experience will help you do all of this smoothly and that too while sticking to your budget. A team of experts from our end will assist you by providing various gifting samples.
Every guest feels part of the whole wedding ceremony.